Oil Mania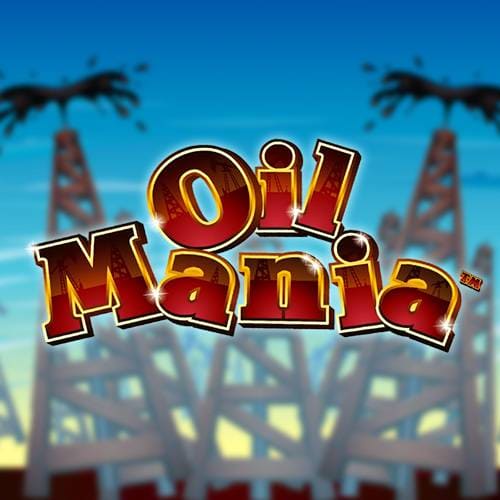 GAME TYPE
Dice Slots
PROVIDER
nyx
Oil Mania Slot Review
Fancy taking a chance at striking at rich? Well, you can with the brilliant Oil Mania by NextGen and take on the oil tycoons! This is a fantastically fun game played at a thrilling pace and like many famous oil barons of the past, you may be able to discover oil and go for the biggest riches of them all! This is a very "slick" game and you can boost your finances aplenty by sticking with the tycoons who will give you riches and features galore! Want to have a go? If so, read on to find out how to play Oil Mania, the features available on this game and bit of history and fun facts about oil!
How to Play Oil Mania
This fun five-reel slot from NextGen has something for everyone!
In this game, a prosperous oil tycoon is willing to give you job and incentives to help you on your way to those big wins!
Just like working on an oil rig, you will see numbers and letters, profit charts, chests full of dosh, cars and extra oil workers that can help you dig for success!
There are some fun bonuses to keep you on your toes and Oil Tycoon Wilds and the Upwild Feature will boost your profit margins.
This slot is set against the animated backdrop of an oil rig – the perfect tool for helping you strike it rich!
You will need to help the tycoon as much as possible to keep the operation from running as smoothly as possible.
The numbers and letters A, K, Q, J, 10 and 9 are all dripping in oil and finding 3 to 5 matching symbols will put between 5 and 200 times your stake in your bank.
Your friend, the oil tycoon, also likes to see his profits soaring through the roof, whilst he just loves to stick his cash into big treasure chests – so watch out as finding five of either of them will bank you 250 times your stake.
If you find five cars, you can get 1,000 times your stake but the biggest money of all is when you find five oil workers so you can get a potential 2,500 times your stake.
When Oil Tycoon appears he will trigger the Up Wild Feature which is three Free Games for every appearance. The oil below will also spurt up forcing him to cover all symbols on each reel he appears on – boosting prizes!
There are 7 different payline options and 9 different staking options to choose from so don't delay, play Oil Mania today and become friends with a generous oil tycoon!
Oil Mania Mobile Experience
Enjoy hours of fun on our Oil Mania slot game! Like every betFIRST game, Oil Mania can be played how and where you like. Our slots, including Oil Mania, are fully responsive, meaning you can play out and about on your smartphone or tablet just as easily as at home on your laptop.
All you need to connect to your favourite slot games, such as Oil Mania, is an internet connection and a reasonably charged device - then you're ready to go! Whether you're waiting for a bus or simply killing some time on your lunch break, you can play and try your luck at winning big with Oil Mania and a huge range of other video slots.
Facts about Oil
Oil is an incredible substance really with a fluctuating value day by day. Here are some fun facts about oil which you may or may not know:-
Oil is a liquid at room temperature.
Under normal circumstances, oil does not mix with water.
A substance that allows oil and water to mix is called an emulsifier, a good example of this is detergent.
Vegetable oils are made from plants, examples include sunflower oil, coconut oil, corn oil, peanut oil and palm oil. Although palm oil is controversial due to extracting it from rare trees
Some oils are used in cooking, such as olive oil.
Crude oil (petroleum) is a thick, black liquid found undergroun which comes from fossilised organic material such as plants and animals.
Oil has many uses and is often used in cosmetics, medicine, paint, lubricants and as a fuel.
Fuels such as gasoline, diesel and jet fuel are used to help power engines in machines and vehicles such as cars, trucks and airplanes.
Artificially made synthetic oils are used in certain situations where their unique properties are advantageous, for example synthetic oils respond better to extreme temperatures.