Jack's Beanstalk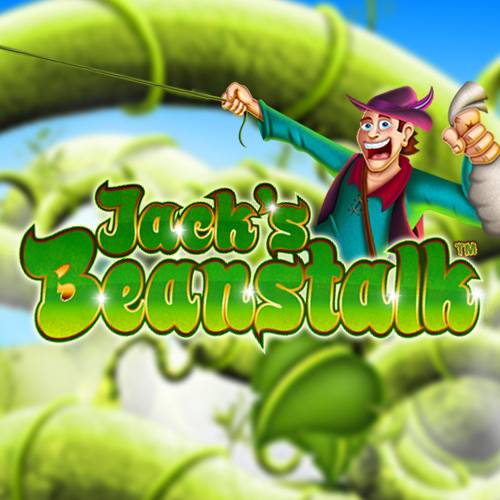 GAME TYPE
Dice Slots
PROVIDER
nyx
Jack's Beanstalk Slot Review
Jack's Beanstalk is a wonderful game from NextGen that could see you make a fairytale of your own! This is based on that children's favourite that has been told through the ages where Jack has to ward off the attentions of an unfriendly giant! You will meet some useful allies on the way and you could conjure up some magical wins, with a couple of excellent bonus round thrown in for fun! Can you beat the giant? Give this game a go if you think you can! Read on to find out how to play Jack Beanstalk's, play this game on the go and some facts about the famous fairytale!
How to Play Jack's Beanstalk
Join Jack on his magical adventure in the pursuit of the 600,000 coin jackpot, and defeat that nasty giant and knock him down off his perch in this NextGen masterpiece!
There are five reels to work with along with three rows, and so offers 15 positions on which to spin those winning symbols. There are 25 paylines to enjoy too, so each and every spin offers great potential.
The symbols in this game are the axe, harp, castle, giant and Jack himself and these vary in degrees of monetary value.
The Magic Beans symbol will land on reels 2, 3 and 4, and it only takes one to trigger the Upwild Feature, where a mighty beanstalk will grow and fill the reel.
The Golden Egg symbol, laid by that chirpy-looking goose, will trigger the Pick Me feature when three of them appear on your reels.
Your job will then be to select three geese to reveal your prizes, and if you pick up a Golden Egg you will be paid out at 2500x your original bet.
And remember, each and every win in Jack's Beanstalk can be gambled on You will need to correctly guess the colour of a playing card to double your winnings, or if you are feeling particularly lucky you could try and guess the suit to quadruple your win. This gamble feature can be replayed a maximum of five times.
Overall this game is absolutely beautiful. The symbols are full of detail, and the gameboard is presented in fantastic fashion. Even the background, the lush green landscape, is a joy to behold. Innovative animation has really made this game a sight to behold and NextGen are masters at that!
But there is plenty of substance to back up the style. With a top prize of 600,000 coins, there is plenty of versatility for players of all preferences. With two unique bonuses that offer money-making potential, and free spins up for grabs as well, Jack's Beanstalk is a rewarding game to play visually and financially. Fancy culling the giant? Go on, be a hero!
Jack's Beanstalk Mobile Experience
Enjoy hours of fun on our Jack's Beanstalk slot game! Like every betFIRST game, Jack's Beanstalk can be played how and where you like. Our slots, including Jack's Beanstalk, are fully responsive, meaning you can play out and about on your smartphone or tablet just as easily as at home on your laptop.
All you need to connect to your favourite slot games, such as Jack's Beanstalk, is an internet connection and a reasonably charged device - then you're ready to go! Whether you're waiting for a bus or simply killing some time on your lunch break, you can play and try your luck at winning big with Jack's Beanstalk and a huge range of other video slots.
Jack and the Beanstalk
Jack and the Beanstalk is an English fairytale. It appeared as The Story of Jack Spriggins and the Enchanted Beanin 1734 and as Benjamin Tabart's moralized The History of Jack and the Bean-Stalk in 1807.
Henry Cole, publishing under pen name Felix Summerly, popularized the tale in The Home Treasury (1845), and Joseph Jacobs rewrote it in English Fairy Tales (1890).
Jacobs' version is most commonly reprinted today, and is believed to be closer to the oral versions than Tabart's adaptation of this world-famous tale.
Jack and the Beanstalk is the best known of the "Jack tales", a series of stories featuring the archetypal Cornish and English hero and stock character Jack.
There have also been TV adaptations of this famous tale and it is still told around the world today!