Dice of Ra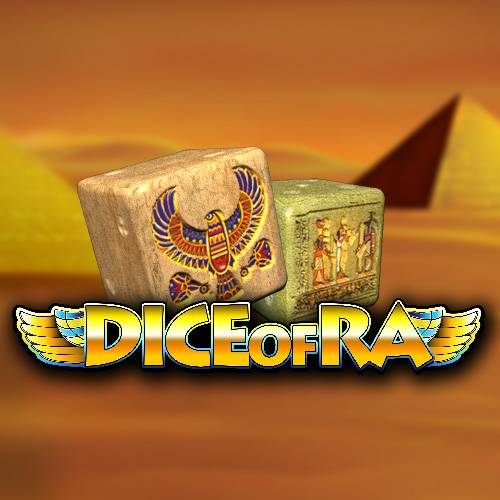 GAME TYPE
Dice Slots
PROVIDER
egt
Dice of Ra Slot Review
The ancient gods of Egypt are awakening. Summon your courage and get ready to play with the Dice of Ra! This five-reel game allows players to choose the number of paylines they want, from 1 up to 15. Filled with all kinds of ancient Egyptian symbols like regal scarabs and the gleaming golden Eye of Horus, Dice of Ra is an evocative and atmospheric slot game with the potential for great wins. You'll just love playing this imaginative and appealing game!
Ever wondered why all the Egyptian gods look like animals? While many cultures and religions worship a single god, the Egyptians worshipped many different ones – many who had the bodies of humans by the heads of birds, reptiles, or mammals. Anubis is one of the most famous of the gods, sporting the head of a jackal or black wolf. As the god of tombs and embalming, the Egyptians would look to him when it came to prepare their deceased for mummification. Sobek was the god of strength and power – fittingly, he had the head of a fierce crocodile! Thoth was the wise god of the moon and is often depicted with the head a great bird – and, oddly, sometimes a baboon.
Another famous deity was Bastet, the goddess of fertility, who had the head of a cat. Early depictions of Bastet showed her as a fierce lioness but it seemed that over time she became much more friendly, as many later images show her as a gentle cat. Her husband was Ra, the bird-headed god of the summer sun and most importantly, the one who gives this slot game its name!
How To Play Dice of Ra Slot
Thanks to betFIRST Casino's highly useful demo mode, players don't need to lay down cash just to try the game – instead, they can test out the game for as long as they choose to. Handy indeed, this is great for players who don't want to rush in or who want to get a feel for what it's like. However, once you're up to speed on the way the game handles, there's nothing quite like the full experience.
The stone dice in this game are designed to look like immense, heavy slabs of stone. You'll be convinced that they contain magical powers after a couple of spins! Players can opt to gamble the number of credits they have received with an additional bonus game – it's all or nothing as they either stand to double their winnings or lose them all. Just another layer of fun on top of the original game!
The game also has another minigame players can enjoy and attempt to boost their winnings further. After spinning the reels, players can opt to launch the Jackpot Cards bonus in which they have to pick cards from a set and hope to line up 3 of the same suit. Each suit represents a jackpot with a different amount. With so many fantastic prizes up for grabs it's certain that players will just love playing Dice of Ra!
Dice of Ra Mobile Experience
While of course Dice of Ra is playable on the main betFIRST Casino website, players are also able to play on a phone or a tablet. betFIRST Casino's handy app perfectly replicates the sensation of playing online. Once they've signed up, players will be able to play great games like Dice of Ra no matter where they are. Now, you don't even need to be stuck indoors to play – you can enjoy a fantastically thrilling game of slots wherever you happen to be! There are all kinds of options for players who want to enjoy all sorts of great games – that's betFIRST Casino!
Dice of Ra Free Spins
All sorts of great treats like free spins are up for grabs when you play Dice of Ra. Whether you want to spin the reels yourself or use the auto-play feature to watch the game elapse before your eyes, when you play for real there's no bigger thrill. There's nothing like winning a handful of free spins – if playing for real is thrilling, it's even more incredible to get a bonus round that doesn't cost you a thing! It's clear that Dice of Ra is an incredibly popular game, with good reason.