Mega Spinner Dice Slot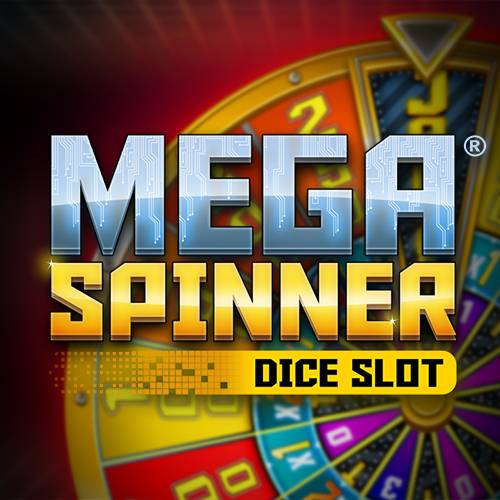 SPELTYPE
Slots
PROVIDER
gaming1
Mega Spinner Dice Slot Review
Mega Spinner Dice van Gaming1 is een uitzonderlijke slotmachine! Deze kleurrijke dice slotmachine heeft uniek appeal en enkele sensationele functies die we vandaag op een rij zetten voor je!
Hoe speel je Mega Spinner Dice?
Het basisspel van Mega Spinner Dice bestaat uit vijf wielen met drie symbolen elk, waarop je op 20 winstlijnen kan spelen. De winstlijnen zijn automatisch en tellen van links naar rechts. De theoretische RTP van Mega Spinner dice is gemiddeld en ligt op 95,9 %. De kleurrijke oranje-blauwe achtergrond is knap ontworpen maar de echte sterren van het spel zijn natuurlijk de symbolen!
Je hebt in Mega Spinner Dice de klassieke kleurrijke dobbelstenen, waarvan er vier een kalligrafisch symbool bevatten. Er is ook een bonussymbool en een wild waar we het zo meteen nog wat meer zullen over hebben.
Om van start te gaan, kan je onderaan je inzet instellen. Deze ligt tussen de € 0,10 en € 15, maar je inzet heeft invloed op het bonusspel. Met een inzet van € 0,10 tot en met €1 krijg je tijdens de bonusronde van Mega Spinner Dice maar tijdens één spin op de Mega Spinner Wheels. Met een inzet van € 1,50 tot en met € 2,5 krijg je twee kansen op het wiel tijdens de bonusronde. Van € 5 tot € 15 krijg je drie beurten op de Mega Spinner Wheels. Deze beurt of beurten betekenen dat je een mogelijke winst op het wiel of automatisch aanneemt, of één keer kan weigeren of twee keer kan weigeren om een betere winst achterna te gaan. Deze Mega Spinner Wheels spins geven je kans op de jackpot van Mega Spinner Dice, dus kies je inzet wijselijk!
Eens je inzet ingesteld is kan je spin klikken om de wielen van Mega Spinner Dice te laten draaien! Er is ook een autospin optie aanwezig die je laat kiezen hoeveel keer de computer voor jou mag spinnen en je een verlies en winstlimiet per enkele weddenschap laat instellen. Hiermee kan jij dus alles in handen houden.
Dan zijn er natuurlijk de bonussymbolen in Mega Spinner Dice!
De wild wordt voorgesteld door een narrenmuts en masker. Deze werkt als een gewoonlijke wild – het vervangt andere symbolen behalve dan de bonus.
De bonus in Mega Spinner Dice wordt voorgesteld door een rad met het woord bonus erop. Drie van deze geven je spins op het Mega Spinner Wheel. Naargelang je inzet kan je mogelijk een winst weigeren of aanvaarden. Als je weigert starten de drie wielen opnieuw. Geen pogingen over? Je krijgt de laatste winst. Dit kan je, met de hoogste inzet, tot drie keer doen.
Heb je maar twee bonussymbolen? Het spel kan deze twee vastzetten en de andere wielen opnieuw doen spinnen! Zo ontsluit jij mogelijk de exclusieve bonusronde van Mega Spinner Dice.
Tijdens de bonusronde van Mega Spinner Dice spinnen er drie wielen. Je kan punten en Mega Spin spellen winnen. Je kan ook de jackpot winnen. Tijdens de bonusronde spinnen er drie wielen die je elk kans geven op winsten. Als deze drie wielen juist landen win je zelfs de jackpot – dit doe je door JACK te krijgen op het buitenste wiel, PO op het middenwiel en T in het kleinste wiel. Als deze drie op een lijn landen en JACKPOT uitspellen win jij de jackpot!
Het buitenstie wiel geeft je punten, het middenste wiel geeft je vermenigvuldigers. Het kleinste wiel geeft je Mega Spin spellen!
Mega Spinner Dice Slot Mobiele Ervaring
Gaming1 weet dat spelers niet enkel op hun PC willen spelen. Je kan Mega Spinner Dice ook spelen op je tablet computer of op je smartphone. Dit zonder installatie of download! Geniet dus waar en wanneer je maar wil van Mega Spinner Dice.
Mega Spinner Dice Free Play
Je kan natuurlijk Mega Spinner Dice gratis even uitproberen op onze website, zonder enig probleem. Geniet even van de demoversie en eens je er zin in hebt kan jij aan het echte werk beginnen in de echt geld modus.
Conclusie
De RTP van Mega Spinner Dice is misschien maar gemiddeld, maar de echte publiekstrekker is het bonusspel! Geniet van enorme prijzen en een kans op de jackpot.
Probeer zeker ook eens onze andere spellen van Gaming1, zoals Fakir Dice Slot en Sparky Stars!