Wheel of Antwerp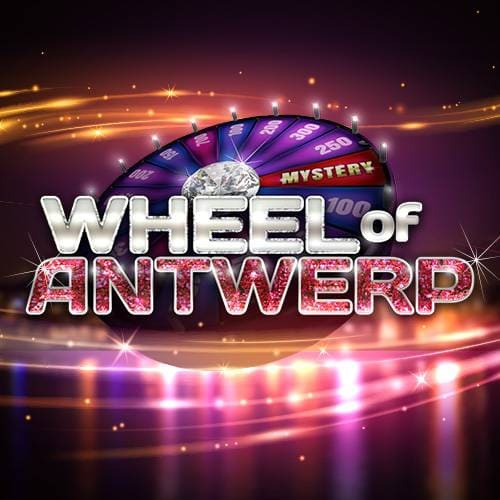 GAME TYPE
Dice Games
PROVIDER
airdice
Wheel of Antwerp Review
A game set against the backdrop of one of Europe's most beautiful cities – that's Wheel of Antwerp! This exquisitely-designed dice game has stylish appeal and the potential for big wins. In keeping with Antwerp's thriving diamond industry, the game features images of diamonds and brightly-coloured dice. In the background you'll see iconic landmarks of the city such as the old quay and the farmer's tower. If history and culture are what you love, then you'll just love playing this fantastic game!
Antwerp is an incredibly old city that dates from Roman times. With a long and complex cultural history, the city features a statue outside of the town hall depicting the story of how the city got its name. The story goes that a fearsome giant by the name of Antigoon lived by a river, and charged a toll from anyone wishing to cross. If they refused, he would cut off one of their hands and throw it into the river. Finally, however, a brave young soldier named Brabo fought the giant and gave him a taste of his own medicine – he cut off Antigoon's hand and threw it into the river. Following this, a city sprang up on the spot where the giant had been defeated. The Dutch word "Antwerpen" literally means "to throw a hand" – hence, the city became known by this name. Antwerp is well known for being a top location for diamonds – in fact, it's estimated that almost 90% of the world's rough diamonds are traded in Antwerp every year. Numerous diamond showrooms can be found in Antwerp's famed "Diamond District", while covers almost a mile of the city's streets.
How To Play Wheel of Antwerp
Similarly to many other dice games, players must arrange the dice in one of the four slots in the Wheel of Antwerp so that they have three in a row. Both horizontal and diagonal lines are permitted. All that players need to do to begin the game is choose the specific bet they prefer. The arrangement of dice is crucial and determines how much the player will win. 100 points are needed to win! If the player can win points in 3 of the playing fields, they will wind up with 1.5x their score, while winning points in 4 of the playing fields will grant them 2x their score. A full playing field with all of the same symbols will reward the player will 200 extra points!
There's no need to rush in and wager your own money before you've even played the game. No, not to worry – Betfirst has a useful demo mode which you can use to experience Wheel of Antwerp and all sorts of other games. This is a popular feature with players, who like to try out games first before they play them for real. But one thing they all agree on is that there's no greater thrill than playing for real and trying to land a massive win!
Wheel of Antwerp Mobile Experience
Wheel of Antwerp can be played on Betfirst's official casino website – but it's also available to play on a mobile device or tablet too! Download the Betfirst app and play the game in exactly the same way. All it takes to be able to play fantastic games like Wheel of Antwerp is for players to sign up and make a deposit. This means that there's no need to stay inside and play on your computer if you want to enjoy all of Betfirst's great casino games – they can be played no matter where you are! Enjoy great games on the go and feel the convenience of having a range of wonderful games in your pocket.
Wheel of Antwerp Free Spins
Like all the best online casino games, Wheel of Antwerp has a great bonus game, too. To unlock it, you'll have to land yourself three bonus symbols (they're the green ones with a "U" on them) in a row. When that happens, you'll get to play! The bonus wheel will spin and gradually come to a stop – and you'll receive a bonus prize. Occasionally, the wheel will stop on the Mystery box. What will emerge from here? That one's a complete unknown – you'll have to play to find out!