Spirit Sisters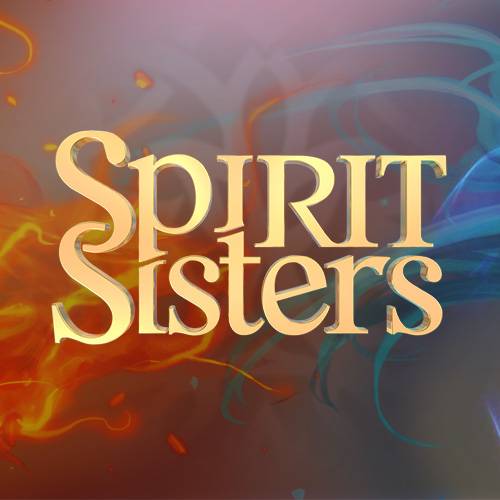 GAME TYPE
Dice Games
PROVIDER
airdice
Spirit Sisters Slot Review
Ancient warriors join forces to do battle with the forces of evil! Will you stand alongside them? Join the fight for freedom and play Spirit Sisters!
The idea of women warriors is one that's often mocked by those who think that women have no place on the battlefield, but it might surprise you to learn that women have been putting on armour and wielding weapons for virtually all of human history – and they're every bit as good as their male counterparts. From Joan of Arc to Boudica to the pirate empress Ching Shih, women warriors have long captured the imagination of historians and military enthusiasts the world over. But we feel that they often don't get the recognition that they deserve. Take Tomoe Gozen, a 12th-century female samurai. Legend says that she was an incredible sword fighter – one of her most notable feats was defending a large bridge against a horde of invaders single-handedly! But her skills in battle didn't seem to impress her husband (himself also a great warrior), who – after being mortally wounded in battle – was reported to have sent her away, unwilling to die in front of a woman.
Another female warrior you may not have heard of is Lyudmila Pavlichenko, otherwise known as the most successful female sniper who ever lived, who fought during the Second World War. Pavlichenko attempted multiple times to join the Red Army and was denied numerous times due to being female, but eventually was accepted and ended up becoming well-known amongst her comrades for her deadly skills with a rifle. Her impressive record of 309 confirmed kills earned her a special nickname amongst the Germans she fought against – Lady Death.
How To Play Spirit Sisters Slot
Rather than jumping in all at once, players can enjoy Spirit Sisters by playing the demo version before playing the full version. No need to sign up or make a cash deposit – simply play the game for free with no commitment at all and learn all about how it handles. Then, once you feel you're up to speed, you'll be able to play for real! Few things are as pulse-pounding as playing the game for real and taking the chance on a massive win! Nothing is better than the full experience.
The game features four three-reel boxes with five paylines. To win, players need to score at least 100 points in a single round. As well as regular dice symbols, special bonus symbols will appear from time to time on the rounds. If the player manages to line these up, they'll unlock something special.
Spirit Sisters Mobile Experience
While Spirit Sisters makes its home on the main Betfirst casino website, that's not the only place that it can be found. Players can enjoy the game on their mobile or tablet devices as long as they have an internet connection. The game even plays precisely the same way as it does on the main website. There's no need to stay cooped up indoors – now, you can play Spirit Sisters and all of the other fantastic online casino games offered by Betfirst wherever you are. On the bus, on the train, out on the streets – the convenience of being able to play wherever you are is fantastic! Lots of players are thrilled with the ability to play great casino games at all times of the day.
Spirit Blast Bonus
Like any great online casino game, Spirit Sisters offers numerous bonuses and prizes to the luckiest players. Collecting three bonus symbols in a line will activate the elusive Spirit Blast Bonus. This nifty bonus will give the player five additional spins and present them with the chance to win all sorts of great prizes – bonus cash jackpots, additional points, or even a fantastic Mystery or Progressive Jackpot! If the offered prize isn't good enough, or the player thinks that they can do better, they have the ability to reject it and try again, removing it from the pool of opportunities. However, when the five spins have all been used, the last result will be the one accepted. With so many great opportunities to push your good fortune even further and make every win even sweeter, this game will have players simply enthralled.