Plasma Fusion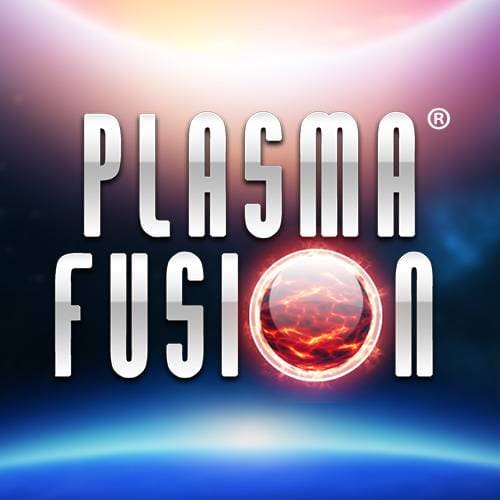 GAME TYPE
Slots
PROVIDER
gaming1
Plasma Fusion Slot Review
Plasma Fusion is a game that can truly be described as intergalactic. With a background featuring distant planets and twinkling stars glowing in soft colours, creating a peaceful and relaxing atmosphere, you can play and feel like you're drifting through the depths of space. Will you end up being a blazing star – or get sucked into a black hole?
Plasma isn't just something found in the blood – it's also the name for the substance that stars are made of. In fact, over 99% of the matter found in the universe is thought to consist of plasma. While most people know of the three states of matter – solids, liquids, and gases – plasma is less well known as the fourth state. When energy is added to gas, the atoms and molecules in the gas will separate into positively charged ions and negatively charged electrons. The resulting state is plasma, which acts differently from gas – for instance, it can conduct electricity more efficiently than some metals!
Did you know that light from stars takes different amounts of time to reach us depending on how far away they are? So, for instance, light from the Sun's surface takes approximately eight minutes to reach our planet. Whereas the light from the next closest star to Earth (known as Alpha Centauri) takes nearly four and a half years to reach us! That means that all the light from the stars you can see in the night sky is old light – some over 20 years old. When you look into the sky at night, you're quite literally looking back into history. How cool is that?
How To Play Plasma Fusion Slot
If you feel like getting some practice at the game first, then Betfirst's handy demo mode is just the thing. Play without signing up or making a cash deposit and simply enjoy playing Plasma Fusion with no responsibility or commitment. Then, once you feel like you're up to speed, you can play the game for real – that's definitely the best way to play!
The game features five reels and ten paylines and it is possible to win by going left or right across the screen. Handy indeed, this means getting a winning combination is a pretty simple matter. Each of the various symbols is worth a different amount – there are dice symbols as well as wild symbols up for grabs and these will open the way to all sorts of great bonuses. Everything is clearly laid out so that players can see all the relevant information and their remaining balance. The game even has an auto-spin function, meaning that players can simply watch as the reels spin on their own.
Plasma Fusion Mobile Experience
Players can enjoy experiencing Plasma Fusion on the main Betfirst casino website – but that's not the only place that the game can be played. Mobile devices such as phones and tablets are completely capable of playing all of Betfirst's great online casino games, exactly the same as you'd find them on the computer. The convenience of being able to play brilliant games like Plasma Fusion on the go is something all our players appreciate – now you can enjoy playing with Betfirst wherever you are!
Plasma Fusion Super Game Bonus Round
Plasma Fusion features a great bonus round, known as the Super Game. All players have to do to get themselves is pay for a ticket. Then, a wheel of fortune will begin to spin, with 6 possible outcomes – and 2 of these are the top jackpot! With all sorts of other nifty prizes such as free play credits up for grabs, Plasma Fusion has a whole treasure trove of delights that are sure to delight players and keep them coming back for more!