Ogre Empire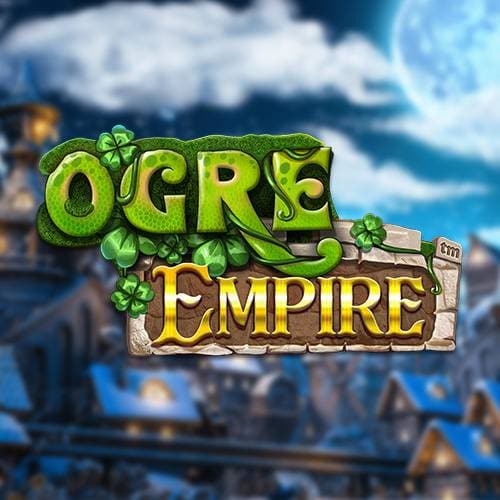 GAME TYPE
Dice Slots
PROVIDER
BETSOFT
Ogre Empire Slot Review
Ogre Empire is an unreal voyage into the unknown! Betsoft have created a fantastic game here for players of any calibre to really get their teeth into! The animations in this game are truly stunning and will leave you open-mouthed! There are also a whopping 25 paylines so hopefully our green giant friends are feeling generous on their day! This game could become a fairytale come true for you so get on down to our betFIRST Casino and make riches! There are some truly awesome features to be enjoyed so why not give them a try! You won't regret it!
Facts about Ogres
Ogres are large, humanoid creatures that are abnormally strong and usually low in intelligence. Hopefully you can outsmart them on this game!
Some have the ability to shape-shift or morph into other animals and creatures.
Ogres are often described as ugly or hideous. Not too sure I would say that to the face of one!
They are very similar to trolls, but eat humans. Hopefully they don't have an appetite when they see you!
They are included in several famous stories, including Puss-in-Boots and Sleeping Beauty.
They also have low intelligence, and in many of the stories where they appear, they are outwitted by the hero or heroine.
Like trolls, ogres are much stronger than humans.
Ogres are depicted as large monster-like creatures that have human features, such as two arms, two legs, a nose and a mouth, and they walk on their hind legs. They are considered to be very ugly, and are sometimes referred to as hideous. They may be portrayed as having green skin, as in the movie Shrek. Other attributes of ogres can include long hair, larger ears, and warts.
The first appearance of ogres in literature occurred in the 12th century, in a poem titled Perceval, li contes del graal. They became more widely known in the 1600s, when Charles Perrault assembled a collection of fairy tales that had originated in Europe many years before.
How to Play Ogre Empire
Betsoft have produced a quite remarkable game here that will keep you entertained for hours and hours. It is a fantastic piece of design work!
Intricately designed playing card symbols in stone blocks share the reels with a huge club, toadstool, jewels, the ogre, a diamond, and pile of coins. A wild symbol will act as others to help complete combinations if needed.
The Day and Night mode is an amazing part of this game. It starts off in daylight, during which a Sun Bloom wild flower symbol can appear. It's another wild symbol, that acts as all others if it can complete a winning line for you. To help out, it can expand across a row of symbols, turning up to three adjacent symbols wild, which is almost sure to give you a four-of-a-kind combination win.
While the ogre is awake, he can reach over from the throne at random and smash playing card symbols to pieces with his club. This leaves space for new symbols to drop in to, potentially creating a new winning mix. At any time, the Moon can appear, filling the middle reel and paying out a prize of six times the total stake. It also triggers the Night mode.
Night mode continues until the Sun symbol fills the middle reel, paying a prize equal to four times the stake.
After any successful spin, you are given the option to play a Double Up game. All you have to do is guess if a coin will land on heads or tails to double the win and if you get it right you can keep going until the gamble high limit is reached.
Ogre Empire Mobile Experience
Enjoy hours of fun on our Ogre Empire slot game! Like every betFIRST game, Ogre Empire can be played how and where you like. Our slots, including Ogre Empire, are fully responsive, meaning you can play out and about on your smartphone or tablet just as easily as at home on your laptop.
All you need to connect to your favourite slot games, such as Ogre Empire, is an internet connection and a reasonably charged device - then you're ready to go! Whether you're waiting for a bus or simply killing some time on your lunch break, you can play and try your luck at winning big with Ogre Empire and a huge range of other video slots.