Mega Spinner Dice Slot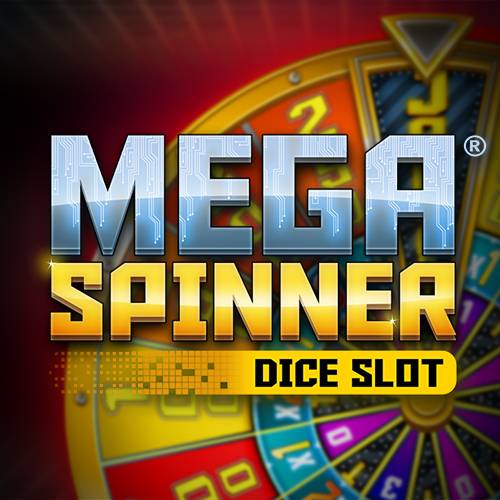 GAME TYPE
Slots
PROVIDER
gaming1
Mega Spinner Dice Slot
Mega Spinner Dice Slot is an exciting and multi-layered game from reputable provider GAMING1. Whether you love dice or prefer slots, you're in for a treat: this game combines the two for an explosive slot game with plenty of bonus features to ensure varied gameplay.
Want to know more about this epic slot game? Here at betFIRST, we've compiled a complete review to give you all the information you need to know; we'll cover how to play, bonus features, playing on mobile and the demo version of the game. Read on for the full Mega Spinner Dice Slot review!
How to Play Mega Spinner Dice Slot
Mega Spinner Dice Slot is super easy to play regardless of whether you've played online slot games before or not. The roulette-inspired visuals will carry you away and before long you'll be totally immersed, and you might just win some coins – how many you actually win depends on your first and only move, which is to select your coin size…
Mega Spinner Dice Slot gives quite a lot of flexibility when it comes to selecting how big each coin is, which in turn determines how much you'll be betting for every spin of the reels. The minimum coin size is 0.10 and the maximum is 15, so choose wisely depending on your budget. Be sure to bet only what you can afford.
Once your coin size has been selected (you can adjust this later If you choose), it's time to spin the reels. The classic three-line, five-reel setup is reminiscent of retro arcade slot machines and will likely make you feel a little nostalgic. However, unlike in a land-based casino, this online video slot gives you two different ways to spin the reels.
You can either spin the reels manually or use the Autospin feature, which allows you to pre-set your limits for bets and losses. That's all there is to it! Now, let's get to the interesting part – what features does Mega Spinner Dice have?
Mega Spinner Dice Bonus Features
GAMING1 are always on the ball when it comes to packing their games with features – and Mega Spinner Dice has plenty to enjoy and spice up gameplay.
For starters, the graphics are great. Crisp, clean visuals and slick functionality are essential for online video slots, and there's plenty of that to enjoy with Mega Spinner Dice.
Secondly, there are all the bonus symbols you'd hope to find on a slot game, including Wilds, Scatters and Free Spins, all of which work together to make it easier to score winning combinations. On top of this, Mega Spinner Dice has Multipliers and a special pot-luck Bonus Wheel to add a little variety and excitement to the classic slot game setup.
Mega Spinner Dice has an RTP of 95.9%, which is a rating you'd expect to see in a slot game of this type. However, some players may wish to look elsewhere for a slightly more generous RTP (although you'll be hard-pushed to find many!)
Mega Spinner Dice on Mobile
These days every good website needs to be fully mobile responsive. More and more of us are choosing to access our favourite sites on our mobile device – whether it's a smartphone or a tablet – and so we've ensured all our games work just as well on mobile as they do on your computer.
Make the transition from desktop or laptop to your phone or tablet and get the same incredible visuals and exciting wins wherever you are. You can be lounging on the sofa or killing some time on the daily commute – all you need to play Mega Spinner Dice on mobile is enough battery life and to be connected to the internet.
Play Mega Spinner Dice Demo Version
At betFIRST, we want all our customers to be able to try out games before committing to a deposit – it's only fair! That's why you can play Mega Spinner Dice in demo mode before spending a penny. This will give you the chance to experience the different ways of winning and get to grips with the game mechanics.
But remember, any wins you accumulate in the trial version of the game won't add real coins to your bankroll – save yourself the disappointment and play the full version!
Conclusion
We love Mega Spinner Dice because it is quite simply a crowd-pleasing slot game with everything going for it. Sign up to betFIRST Casino to play today!