Gobs'n Gold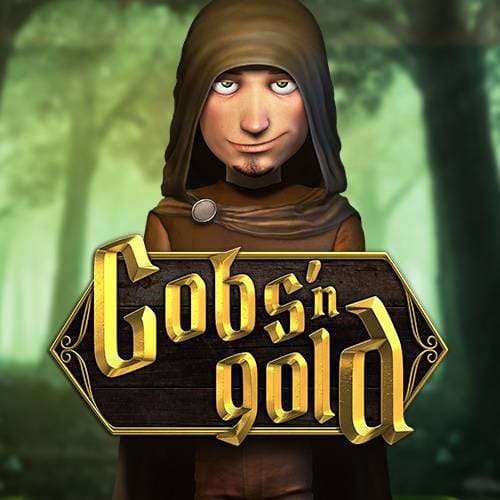 GAME TYPE
Dice Slots
PROVIDER
gaming1
Gobs 'n Gold Slot Review
It's time to enter a mystical world of goblins and secret treasure: can you enter a magical kingdom and trick the goblins to claim your prize? Gobs 'n Gold is a fantasy-inspired slot game that will transport you to other worlds and may just boost your bankroll while you're there!
GAMING1 are one of those providers who never disappoint: their range of slot games is packed with titles that combine classic arcade mechanics with contemporary themes; the end result is a selection of casino games that appeal to players of all levels and ages.
Gobs 'n Gold is a great addition to the betFIRST library, and we're here to tell you why in our full Gobs 'n Gold slot review! We'll cover how to play this super fun slot game, bonus features to look out for, mobile responsiveness and how to play for free in demo mode!
Without further ado, let's dive into the full review of Gobs 'n Gold!
How to Play Gobs n' Gold Slot
GAMING1 is known for making games that are very easy to play – you don't need much (if any) experience with slot games to get stuck into Gobs 'n Gold slot.
Do battle with the roguish goblins and score matching combinations of symbols to boost your bankroll – there's just a couple of steps you need to take before you can get to the fun bit.
Firstly, you need to make a quick deposit and choose how much you want to wager for every spin of the reels. GAMING1 allows you a minimum spend of $0.10 and a maximum of $50 per spin of the reels on Gobs 'n Gold, which gives you plenty of scope for wins whether you're a casual better or a high roller.
Once you've decided how much you want to bet (you can adjust this at any point during play), it's time to start spinning the reels. You can do this in one of two different ways: either manually or using the handy Autospin function – the latter allows you to pre-set your own spending limits, then let the game spin the reels for you.
Now we've covered how to play Gobs 'n Gold slot, it's time to get to the fun part – what features and benefits does this game have to offer?
Gobs 'n Gold Slot Features and Benefits
GAMING1 are never one to skimp on features, and Gobs 'n Gold showcases all the bonus features you'd expect from a classic online slot game – plus a few extras!
Here are our favourite Gobs 'n Gold slot features to enjoy while you spin the reels:
Original theme and soundtrack – setting is inspired by a Lord of the Rings-esque fantasy adventure featuring some creepy goblins in the forest who need conquering to claim your gold.
Wilds – these appear at random across the reels and take the place of lower scoring symbols to boost your bankroll
Scatters - Scatter symbols are handy too and do a similar thing to Wilds by replacing other symbols and boosting your overall score.
Free Spins – trigger Free Spins and get more shots at going for gold
Gobs 'n Gold Slot Mobile Experience
Want to play Gobs 'n Gold on mobile? No problem! Here at betFIRST, we ensure that each and every one of our slot games is fully responsive so our customers can enjoy their favourite slots wherever they are.
Play Gobs 'n Gold slot on mobile and tablet just as easily as on desktop or laptop and get the same crisp graphics and cool game mechanics wherever you are.
Spin the Gobs 'n Gold slot reels on your daily commute, in between meetings or simply while you lounge on the couch at home – there's nowhere that can't be made more fun with a little bit of slot gaming!
Gobs 'n Gold Slot Free Spins
Try out Gobs 'n Gold without spending a penny with GAMING1's fully integrated free version. Enjoy a taste of all the game's features and payouts before you commit to making a deposit – just remember that you'll only boost your bankroll by playing the full version, and for that you need to click through and use real cash.
Happy spinning!