Fakir Dice Slot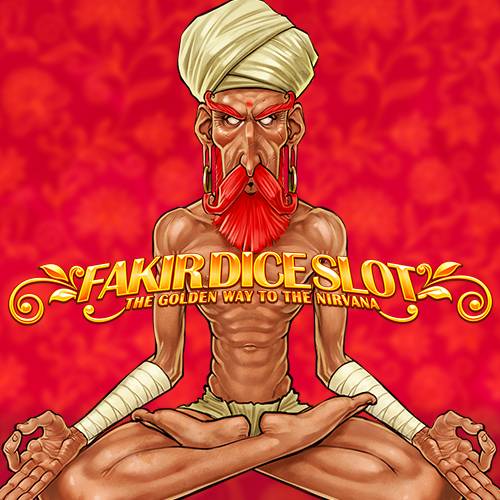 GAME TYPE
Dice Slots
PROVIDER
gaming1
Fakir Dice Slot Review
A thrilling slot game that crackles with mysterious wisdom and enigmatic energy – there's nothing quite like the Fakir Dice Slot! Fast-paced and entrancing, this fantastic slot game comes with the classic Super Games mini-game that offers players the chance to win on a whirling wheel of fortune whenever it is triggered. Your eyes will struggle to follow the lightning-fast motion of the reels! The atmosphere of astounding mystery makes playing this game even more exciting.
A fakir (alternatively spelled as faqir) is a holy man who lives as a wanderer, focusing only on worship. The word fakir literally means poor, as men who live this way renounce all material possessions and take a vow of eternal poverty, pledging to be self-sufficient and to live only to do God's work. Fakirs are primarily of Muslim faith, but the term has also been used to refer to Hindu holy men as well. The idea of a devout holy man is one that resonates through all cultures, creating the image of an extremely wise, benevolent spiritualist who is the closest representative of God on Earth.
Fakirs are most notorious in popular culture for the famous image of a man laid out on a bed of nails – a common trick performed by early fakirs to demonstrate their spiritual powers. The real reason is a lot more scientific than mystical, though. Lying on a bed of nails won't break the skin or draw blood, as long as there are enough nails for the weight of a person's body to be evenly distributed. This is how fakirs have been able to perform all sorts of spectacular tricks, such as having people break heavy cinder blocks over their bodies while they lie on the bed. The only dangerous part is getting on or off the bed, as doing this will cause the person's weight to shift suddenly. Luckily, no need to lie on a bed of nails to enjoy a game of Fakir Dice Slot – we'd never do that to you. All you need is a network connection and an appetite for fun!
How To Play Fakir Dice Slot
This is a classic game, with tried and tested mechanics players are sure to enjoy. Fakir Dice Slot is a three-row, five-reel slot game with a simplistic and enjoyable dice design, numbered one to six. Players need to assemble a horizontal or diagonal row of dice to win – the amount players can win depends upon the specific symbols that helped to win it. There are all kinds of different combinations up for grabs, totalling an incredible 243 ways to win.
If you want to test out the game to ensure it's quite right for you, our excellent free play mode is just the thing for you. You can get to know the game without splashing the cash. However, it's more rewarding to play for real – just imagine getting a big win and then realising it didn't count! You'd be kicking yourself! There's nothing quite like playing for real and feeling the thrill! Do you think you've got what it takes? Playing Fakir Dice Slot has never been simpler – there's even an auto-play feature which allows the player to watch as the reels spin. The right side of the reels features multiplier numbers which will amp up any winnings earned by players.
Fakir Dice Slot Mobile Experience
The game can be played online, but players also have the option of joining in the fun via their phone or tablet device. All that's needed is a network connection and they'll be able to play on the go! Sign up to betFIRST by means of your tablet, mobile or desktop and all sorts of fun will be unlocked. There's nothing more enjoyable than knowing that you can pull out your phone and enjoy a pulse-pounding slot game wherever you are.
Fakir Dice Slot Free Play
As with all sorts of standard slot games, there are fabulous wild symbols available on the reels – if players can get three wilds, that will add up to our free play game! Imagine how good it feels winning a big bonus without having to shell out for it! Isn't that great? Slot games are the most popular gambling pastime in the world, and it's not very hard to see why. With more and more people playing every day, will you be joining them soon?