Caribbean Beach Poker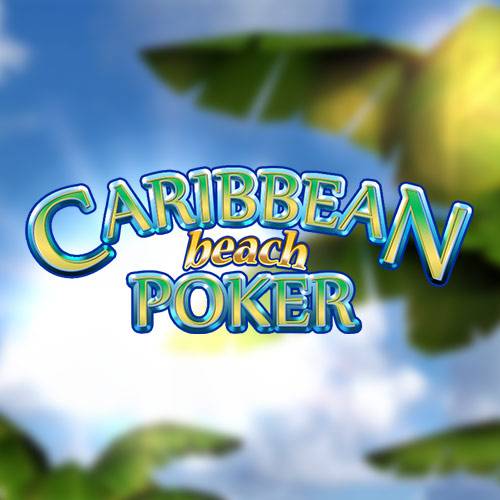 GAME TYPE
poker
PROVIDER
wazdan
Caribbean Beach Poker Slot Review
Sit back and enjoy the breeze from the Caribbean Sea as you play a new and relaxed version of poker from WazDan! This game is part of this developer's wide range of card games that you can play with a different twist and in this game, you can sit back and relax and think you are on a sun-kissed beach. How's your poker face? Do you have what it takes to win big? If so, then give this game a go and make sure you read on to find out more!
Overview of Caribbean Beach Poker
This is a classic poker with a hot twist! This time you can enjoy the popular table game on a tropical island!
Is there anything better than playing your favourite table game with the sound of the waves lapping against the shore on one of the many Caribbean islands?
With Caribbean Beach Poker you'll get the feeling that you're playing this classic card game in a beachside casino where you can step outside to feel a warm breeze on your face and enjoy a sunny day.
The animation with blue and crystal-clear waves and palms trees that appears at the beginning of this game will surely catch your eye and leave you dreaming of sunnier climes as you venture on throughout this game.
However, it's not the blazing sun and tropical heat but the excitement caused by this game that'll really make you hot!
The characteristic green table really enhances the feeling of playing in a real land-based casino and the traditional rules ensures everyone can enjoy this game – beginners and experienced players alike.
All you have to do is place your bets and play! The main thing is you hope you get a much better hand that the dealer. Pay ante, the first part of the stake, and both you and the dealer are given five cards each.
Choose Hit or Fold to continue the game and raise your stakes, and ambition when you're sure you can beat the dealer.
The lowest paying combination is One Pair. Royal Flush provides you with the biggest win as it pays 100/1!
Caribbean Beach Poker will surely prove to be a source of hugely enjoyable entertainment for all types of player so really make sure you enjoy your time with this game, beat the dealer and relax on a sandy beach as you count your big wins! It will be a breeze!
Caribbean Beach Poker Mobile Experience
Enjoy hours of fun on our Caribbean Beach Poker game! Like every betFIRST game, Caribbean Beach Poker can be played how and where you like. Our slots are fully responsive, meaning you can play out and about on your smartphone or tablet just as easily as at home on your laptop.
All you need to connect to your favourite slot games, such as Caribbean Beach Poker, is an internet connection and a reasonably charged device - then you're ready to go! Whether you're waiting for a bus or simply killing some time on your lunch break, you can play and try your luck at winning big with Caribbean Beach Poker and a huge range of other video slots.
History about the Caribbean
The Caribbean Islands are situated in the Caribbean Sea. Situated largely on the Caribbean Plate, the region has more than 700 islands, islets, reefs and cays.
On the mainland, Belize, Nicaragua, the Caribbean region of Colombia, Cozumel, the Yucatán Peninsula, Margarita Island, and the Guianas (Guyana, Suriname, French Guiana, Guayana Region in Venezuela, and Amapá in Brazil) are often included due to their political and cultural ties with the region.
Geopolitically, the islands of the Caribbean (the West Indies) are often regarded as a region of North America, though sometimes they are included in Central America or left as a region of their own.
From December 15th, 1954, to October 10th, 2010, there was a country known as the Netherlands Antilles composed of five states, all of which were Dutch dependencies
From January 3rd, 1958, to May 31st, 1962, there was also a short-lived political union called the West Indies Federation composed of ten English-speaking Caribbean territories, all of which were then British dependencies. The West Indies cricket team continues to represent many of those nations.
Cuba is the biggest island in the Caribbean with a population of almost 12million whilst Montserrat has the smallest population, with just over 5,000 people.