Black Mummy Dice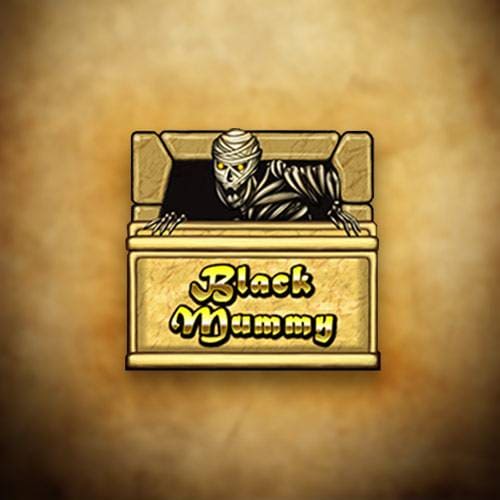 GAME TYPE
Dice Slots
PROVIDER
tomhorngaming
Black Mummy Slot Review
Enter the tomb to discover treasure guarded by the sneaky undead Black Mummy – if you dare! Black Mummy by renowned provider Tom Horn is a spine-chilling yet playful take on the eternally popular Ancient Egyptian-themed slot game, and we are delighted to feature it here in the betFIRST games library.
To give you a full overview of Black Mummy and everything it has to offer, we've created this complete review covering how to play, notable features, mobile responsiveness and demo mode. Without further ado let's get into the Black Mummy slot review!
How to Play Black Mummy
Black Mummy is like a lot of other slot games, but the spooky mummy theme gives it that extra special twist. The sleeping mummy has been asleep for thousands of years and is understandably peeved when he hears your footsteps coming to steal his treasure!
John Horn are known for their intuitive game designs – they can be relied upon to deliver engaging titles that players of all experience levels can enjoy. It's no surprise therefore that Black Mummy is super easy to play, whether you've played slot games before or not.
To get spinning the rows of symbols on this classic five-reel slot game, all you need to do is select your bet size. John Horn give plenty of scope for both casual betters and high rollers to enjoy themselves: select a bet of anywhere from €0.10 to €25, being careful to bet only what you can afford, and you're ready to start spinning the reels.
There are two ways to spin the reels: either using the Autospin function, which is easy and allows you to pre-set your own bet limits; alternatively you can spin the reels manually and keep track of your spending that way.
Black Mummy Slot Features
There's something eternally intriguing about the idea of a mummy; from Hollywood movies to Halloween costumes, the mummy returned from the dead continues to make an appearance in popular culture – and now he's the focus of a great slot game!
John Horn are good at packing their games with plenty of features – Black Mummy showcases:
Crisp, clean graphics with original Egyptian-inspired symbols and spooky undead theme.
Wild symbol – the Wild is your friend in this game, as it can combine with other symbols to give you more shots at boosting your bankroll – and maybe hitting the jackpot!
Multiplier – the Wild symbol spurs the other symbols into action and triggers a Multiplier effect to give you a better payout – even if it's a low scoring symbol, you could be in with a big win.
Jackpot of up to 100 times your wager.
Black Mummy Mobile Experience
At betFIRST, we know how important it is to be able to access your favourite websites on the move, wherever you are. That's why we ensure all our best online slots are fully responsive so they can be played on your mobile device whenever you like.
Experience the same great quality graphics, game mechanics and pay-outs when you play Black Mummy on mobile as you would get on your regular computer. To enjoy Black Mummy and all of betFIRST's other awesome slot games on your smartphone or tablet, all you need is plenty of battery life on your device and an internet connection and you're ready to start spinning!
Playing slot games on mobile is a great way to pass the time on your daily commute, win some coins on your lunchbreak or simply enjoy some spins while you lounge on the sofa at home.
Black Mummy Free Play
Want to try out Black Mummy slot before committing to a deposit? No problem! We have integrated a free demo version of the game for you to experience the thrill of spinning the reels without spending a penny.
Remember, though, that any wins you accumulate playing in demo mode won't count until you play the full version – and the real thing just way more exciting!
Our Verdict
Overall, we find there's lots to like about Black Mummy slot, not least the imaginative theme that will appeal to those who can't resist the classic 'undead' trope, and the stakes aren't too high as to ward off the more conservative bet-makers out there.
Love Egyptian-themed slot games? Try out Cleopatra's Secret, another Tom Horn title, which is packed with exciting features and has awesome visuals to boot, available here at betFIRST Casino.