Amazon Fierce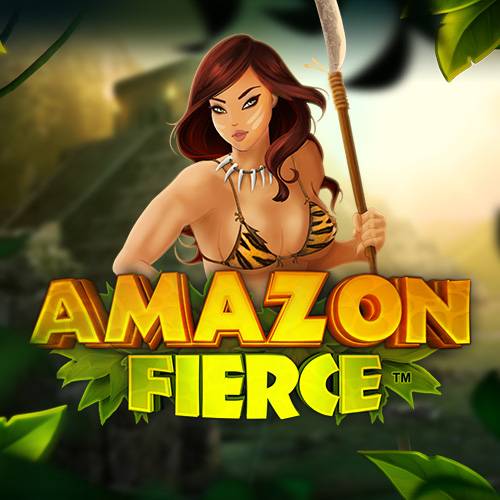 GAME TYPE
Slots
PROVIDER
gaming1
Amazon Fierce Slot Review
Venture into the deepest depths of the rainforest to uncover all sorts of ancient mysteries and hunt for treasure! Are you ready to go on an incredible quest? Will you find the lost temple?
The Amazon rainforest covers a vast swathe of South America, extending from Brazil into countries such as Peru, Colombia, Guyana, and Ecuador. With a huge amount of biodiversity and vast natural resources, it has long captured the imagination of people all over the world. Legends of evil spirits, fantastic beasts, and god-kings persist even today. For instance, the nightmarish El Tunche is a common figure of legend in Amazonian myths – a wicked spirit that repeatedly imitates the call of a shrieking bird to drive unlucky people mad.
The people of the Amazon even tell stories about the animals found there. In one story, the crafty black spider monkey asks his friend the red howler monkey if he wants to learn how to whistle as well as he does, to which the red monkey enthusiastically says yes. The black monkey tells him that he will be able to whistle if he manages to swallow an entire coconut in one go, so the gullible red monkey promptly does so – and it gets stuck in his throat. He desperately tries to cough it back up, but nothing will get rid of it – and so from then on he is only able to make deep, throaty growling sounds. However, the red monkey eventually gets his revenge. He thanks the black monkey for teaching him how to whistle and asks if he would like to learn how to climb trees the same way he can, to which the black monkey enthusiastically says yes – so the red monkey tells him to cut off his thumbs. This explains why the spider monkey is a clumsy climber with only four fingers that has to use its tail to get around!
How To Play Amazon Fierce Slot
For those who've never played before, betFIRST have a convenient demo mode so that players can try out the game before playing for real. The demo mode doesn't require players to deposit any real money or create an account with betFIRST – it's simply a fun option without any need to commit. But playing for real is without doubt the most enjoyable option of all.
The game layout features five reels and three rows, with the game offering players ten different fixed paylines. Winning combinations require a minimum of three adjacent symbols, with different symbols offering varied prize amounts. Players can bet as little as €0.20 and the game features an astonishing 96% payout rate!
The game is set against a bold forest scene with mysterious stone buildings visible in the far distance. Such a spectacular and inspiring backdrop! The reels sit between tall stone sculptures carved with runes, giving the game a bold, mysterious feel. Traditional casino symbols such as an ace appear alongside evocative symbols such as pyramids and skulls, with "jungle" symbols offering much higher payouts than the others.
Amazon Fierce Mobile Experience
Though players can enjoy playing Amazon Fierce on the main betFIRST website, it can also be enjoyed on a mobile or tablet device. Whatever the choice, the game operates and handles the same way. Now that players can enjoy Amazon Fierce on the move, they're assured of a convenient and enjoyable experience!
Amazon Fierce Free Spins
One of the very best things about Amazon Fierce is the sheer amount of bonuses up for grabs. Snagging three Wild symbols will trigger an exciting bonus game – playable with an autospin feature if so desired – which will award the player up to ten free spins! Depending on the symbol that pops up in the bonus, the player can gain access to various winning combinations for even greater jackpot amounts. The free spins mode can even be reactivated once the player collects another 3 Wild symbols, so there's every incentive to carry on and try to win again.
If the player is lucky enough to win an amount totalling more than 100x your original bet, they will be entered into the Super Game – a special minigame which offers the chance to win up to €10 from a single spin of the reels. The Super Game mode also offers players a chance to win extra free spins -how good is that?